Hariharan K S,Dr.MBA, PhD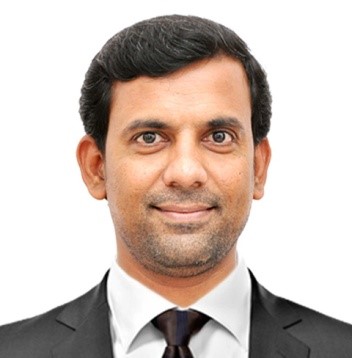 Dr. Hariharan K.S. has 12 years of teaching experience in Arts & Sciences and Engineering Colleges. Prior to that, he has 7 years of work experience in various organizations.
He earned his Ph.D., from Alagappa University, Karaikudi in the year June 2018 in Electronic Human Resource Management.
He has completed his Under-graduation (B.com.) from Madurai Kamaraj University and Post-Graduation (MBA) from K.L.N. College of Engineering, Madurai, affiliated to Anna University, Chennai.  He was awarded the "Best Outgoing Student of the year 2009" from the Department of Management Studies.
He has published research articles in National and International Journals, Conferences and Seminars.  He has attended many academic/research oriented Faculty Development Programs sponsored by Central Government funding agencies and attended academic workshops on various topics/areas.
He has been a member of question paper setters' board for Periyar University, Salem and Kalasalingam University, Srivilliputhur.
Contact her at [email protected]