Sripirabaa B Dr., BE, MBA, PhD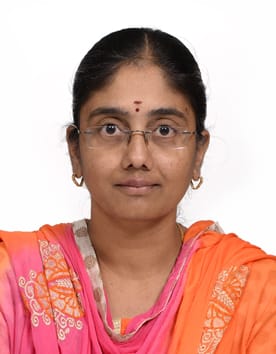 Dr. Sripirabaa earned her BE degree in Electrical and Electronics Engineering from PSG College of Technology in 1996, her MBA from GRG School of Management Studies in 1998, and PhD in Management from Anna University, Chennai in 2008.
She has over three years of industry experience and 14 years of teaching and research experience. She started her career at GEM Equipments in June 1998 and her academic career at Tamilnadu College of Engineering in February 2002. She joined GRG School of School of Management Studies in October 2008.
She is the founder editor of "PRERANA: Journal of Management Thought and Practice", the bi-annual Journal published by GRG School of Management Studies and is currently serving as the Executive Editor of the journal.
She is a recognized guide under Bharathiar University to guide MPhil and PhD scholars. She has produced four MPhil scholars and is currently guiding four MPhil and eight PhD scholars.
She is the recipient of the Ramaswamy P Aiyar Best Young Teacher Award from AIMS in August 2012 and the CMA-GRD Best Management Teacher Award 2011 from the Coimbatore Management Association. She is also the recipient of Silver Medal for the JL Batra Best Research Paper Award from AIMS in August 2012.
She believes that empowerment starts from self and demonstrates it in all her accomplishments.
Contact her at [email protected]