Saranya PB, Ms. BCom, MBA, (PhD)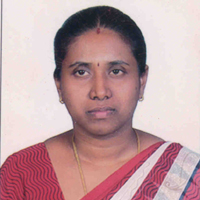 Mrs.Saranya is an alumna of GRGSMS who strongly believes that teaching is the path way for learning and provoking innovative ideas and thoughts. She holds 9 years of experience in teaching and 2 years of experience in financial planning and consulting industry. She is currently pursuing her PhD degree in the area of Stock Market Volatility.
She has been a resource person and an active team member in organizing AICTE sponsored FDP's such as 'Skill Development for Research in Finance' (November 2019); 'Deflate Financial Derivatives' (March 2020); and 'Research in Finance using Eviews' (January 2021). She has actively participated in several conferences and published around20 articles in various journals.
Contact her at [email protected]