Saranya PB, Ms. BCom, MBA, (PhD)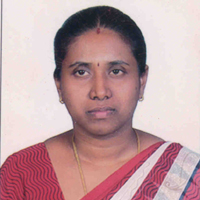 Mrs. Saranya holds 5 years of experience in teaching budding managers. She has 2 years of experience in a consulting firm. She is an alumna of GRGSMS who strongly believes that teaching is the path way for learning and also provokes innovative ideas and thoughts.
She is pursuing her doctoral degree under Bharathiar University, Coimbatore and her key area of research pertains to Securities Market. Wealth creation has always been her area of interest. She has published several papers and has attended conferences in different aspects of Finance.
Contact her at [email protected]